Hendrik G. Milne
Hendrik G. Milne
Hendrik Milne is a top international advocate with over 35 years of experience in courts and arbitrations around the world. He is an English barrister and a Florida attorney, admitted to the bar of multiple federal courts across the U.S.A., including the Supreme Court of the United States, and has dozens of reported cases to his credit, many of them creating new law.
Mr. Milne's own focus is on international dispute resolution with a heavy emphasis on international frauds, asset freezes, and recoveries. He routinely works with lawyers from around the world, often supervising multi-country cases. Mr. Milne currently heads an international legal team pursuing damages flowing from the multibillion-dollar financial collapse of the Brazilian oil company OGX, through proceedings in multiple countries. In that context, his team has successfully obtained the world's first worldwide pre-judgment treble-damages freezing order – in the Cayman Islands – and a complementary pre-judgment treble damages injunction restraining fraudulent transfers – also the first of its type – in Florida.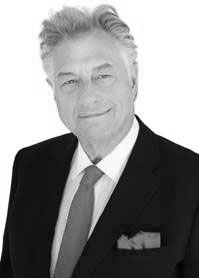 Renee is a member of the Firm's litigation practice where she focuses on complex commercial litigation in state and federal courts in Florida and around the United States, and arbitration matters in the U.S. and abroad, with a particular emphasis on multi-jurisdictional and international cases. She has had experience in a wide range of substantive areas, including international family property disputes, riparian rights actions, trademark litigation, labor and employment claims, disability discrimination, jurisdictional disputes, foreign judgment domestication and collection, international fraud cases, interpleader work, and preliminary injunctions.
Renee has developed a particular depth of skill in matters relating to medical education and handles the majority of AMK's cases relating to student, employee, and executive tenure and compensation disputes for institutes of medical education including, historically, St. Maartenbased American University of the Caribbean School of Medicine, under its former ownership, and currently Rocky Vista University in Colorado, the nation's first for-profit osteopathic medical school. Renee works regularly with attorneys located throughout the United States and the Caribbean on such matters and has handled higher education-related cases in Florida, Illinois, Colorado, Louisiana, California, and St. Maarten.