Jonathon Davidson
Founding Partner – Dubai
Jonathon Davidson has over 13 years' experience in the region and is regarded as a leader in commercial disputes, having successfully represented clients in multi-million dollar cases before the Dubai World Tribunal, as well as successfully representing clients in local and international arbitrations (DIAC, LCIA and UNCITRAL), local litigation (Dubai Court of First Instance, Court of Appeal and Federal Court of Cassation) and the High Court of England and Wales. Jonathon is named in The Legal 500 Directory as a Leading Lawyer (EMEA) with a general commercial dispute resolution practice spanning banking, real estate, corporate and commercial disputes and covering a wide variety of areas including multi-jurisdictional litigation management, criminal proceedings as well as working with third party experts on forensic investigations, advising on corporate governance matters, directors' duties, fraud and asset recovery.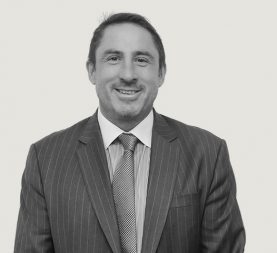 Raymond is a Partner at Davidson & Co. and is Head of the firm's International Trade, Cryptocurrency and Start-ups practices.
He has extensive multi-jurisdictional dispute resolution and transactional experience advising clients in various sectors. Raymond has particular expertise with clients in trade finance, commodities, insurance, energy, infrastructure, manufacturing, mining, logistics, maritime and aviation as well as hospitality, retail and F&B. He works closely with start-ups as well as cryptocurrency firms guiding them from setting up to becoming their external general counsel. Raymond also regularly advises clients on fraud, anti-money laundering, anti-bribery and sanctions related issues.
Raymond's transactional practice includes advising clients with respect to general corporate commercial matters, mergers and acquisitions, and general finance. He was the lead lawyer advising Maniv Mobility, an Israeli venture capital fund, in its acquisition of Fenix, a UAE entity. This was the first UAE-Israeli transaction since the normalisation of relations between the two countries following the Abraham Accords.
Raymond's dispute resolution practice includes representing clients in arbitrations and court litigation. He possesses arbitration experience, which includes advocacy experience, across a wide range of arbitral rules, including, LCIA, DIAC, ICC, LMAA, EMAC, LME, GAFTA, FOSFA, SAL and SMA in arbitrations seated in London, New York, Paris and across the GCC. Moreover, he has been involved in court litigation covering several jurisdictions, including, the US, Central and Latin America, London, several African jurisdictions and throughout the GCC.
Raymond has been based in Dubai since 2014 having previously worked with an international law firm and a leading UAE law firm. Before relocating to Dubai, he practised law in a New York City law firm.
Raymond is a UK and US educated lawyer, qualified as a Solicitor Advocate in England and Wales and an Attorney-at-Law in New York. He has native spoken and reading fluency in Arabic. He is the co-author of the UAE chapter for Shipping & International Trade by Thomson Reuters as well as the chapters on Trade & Customs, Dispute Resolution, and Complex Commercial Litigation for the Getting the Deal Through series. In 2018, Raymond was shortlisted for the DIFC Young Lawyer of the Year Award.