Nick Hoffman
Partner – Cayman Islands
Nick Hoffman leads our Cayman Islands' Litigation, Insolvency and Restructuring practice. He advises banks, multinational corporations and financial services professionals on insolvency and restructuring, trust litigation, financial services litigation, company disputes and fraud.
He has practised in the Cayman Islands since 2011 and, prior to joining us, led the Litigation and Dispute Resolution group at another Cayman offshore law firm. He is also a highly skilled and experienced advocate, having spent more than 10 years at the London Bar.
Nick has appeared at all levels of the Cayman Court system from Grand Court to the Privy Council, as leading or junior counsel.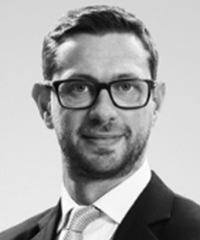 Andrew Thorp
Partner – BVI
Andrew Thorp heads up Harneys' BVI Litigation and Insolvency practice. For over a decade, he has advised law firms, banks, funds, private equity houses and trust companies on all aspects of BVI contentious law. He is particularly sought after by clients for cross-border asset recovery and insolvency work and is a recognised industry leader. Andrew has acted in numerous successful asset retrieval operations across CIS, Latin America and Asia alongside teams from Harneys, other international law firms and investigatory professionals.