Frank Testa is a partner in the litigation and dispute resolution group of the firm. He was admitted to the bar in 2005 and after a couple of years of practise in the financial service industry in the City of London, he returned to Malta to concentrate on civil and commercial litigation, including corporate law, real estate as well as administrative and procurement law.
He has been advising various local and international companies as well as government entities since then. In doing so, he has gained significant experience in those fields. Frank has also worked extensively in regulatory the area of hospitality law, in which he has advised and assisted the government on the drafting of various pieces of legislation.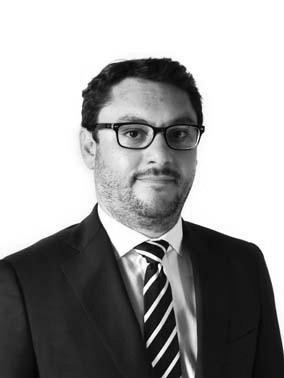 Dr Joseph Camilleri
Partner
Since 2003, Joseph Camilleri has worked in the Litigation and Alternative Dispute Resolution department of the firm on assignments encompassing several aspects of civil and commercial litigation, including bank finance, real estate and asset recovery in the shipping and aviation industries.
Joseph also works in the administrative law sector, particularly in the fields of public procurement, private-public partnerships and planning law.  In this regard he regularly assists Government entities in legal issues relating to the drafting of tender documents and in the evaluation of tenders, as well as in the implementation of contracts following awards.  He also regularly represents clients – hailing both from the public and private sectors – in proceedings before the Public Procurement Review Board and in appeals before the Superior Courts.
In the field of planning law, Joseph has represented several clients in the private sector in planning appeals and has also worked closely with architects and architecture firms on projects requiring permits and authorisations.