Menelaos Kyprianou
Managing Partner
Managing Partner Menelaos has extensive experience in international dispute resolution and arbitration, and specialises in the field of litigation with a cross-border element. He has been described by the European Legal 500 Directory as "a reputable litigator who has handled complex international cases", and has been consistently recommended by Legal500 as a 'Leading Individual' for Dispute Resolution in Cyprus. His wide-ranging experience includes successfully seeking numerous freezing and disclosure orders.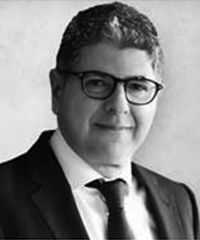 Marina Hadjisoteriou
Partner
Marina has significant experience of high value, complex fraud and asset tracing cases involving world-wide freezing orders, disclosure orders and gagging orders. She is usually involved in parallel, multi-jurisdictional cases, mainly involving Russia and the CIS and also offshore jurisdictions such as the BVI. She is also vastly experienced in obtaining orders for the registration and enforcement of foreign court judgments and foreign arbitral awards in Cyprus. Her clients include multi-nationals, banks and high-net-worth individuals.
Marina has been listed as one of the 'Leading Individuals' for Dispute Resolution in Cyprus in the latest editions of The Legal 500 EMEA. She is 'an outstanding disputes resolution lawyer', 'a strategist, with excellent legal abilities', she ' handles complex disputes across multiple jurisdictions well' and 'crafts a legal case like a spider crafts his web'.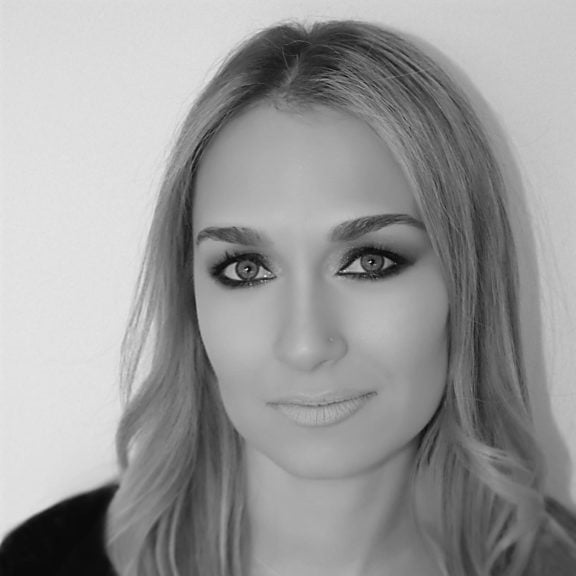 Ioanna focuses on corporate and commercial matters and advises local and international clients in relation to their business requirements. She advises clients on corporate and commercial, tax, M&A, employment, and regulatory matters. Ioanna has extensive experience with domestic and cross-border transactions, mergers and acquisitions, re-domiciliations, re-organizations, and structuring. She represents a large group of companies that have chosen Cyprus as their hub for their international business.
Ioanna is currently representing a number of shipping and ship-owning companies that have cross-border operations and often acts as the sole counsel for all their matters, ranging from banking and finance to employment, and corporate and commercial matters. She is consistently engaged by a major group worldwide leader in bulk cargo transportation for their mergers and acquisitions, corporate and commercial matters, and their day-to-day business operations. Ioanna is also involved with matters relating to data protection and privacy. She advises and represents a number of clients in Cyprus in relation to their regulatory needs as a data protection officer.
Ioanna also advises Cyprus investment firms as to the legal and regulatory aspects of their businesses. She assists clients by providing them with the necessary information and guidance and prepares the relevant information and documentation in relation to their regulatory requirements. She also acts as the liaison with the relevant competent authorities in Cyprus. Ioanna is also registered with the Cyprus Securities and Exchange Commission has passed the advanced examination since 2015.
Ioanna is consistently recommended by the Legal500 and has been recommended as 'Next Generation Partner ' in the Commercial, Corporate and M&A Legal 500 2021 edition with clients noting that Ioanna "provides sound, realistic advice " and is "flexible in her approach to an issue to take into account a client's evolving requirements".
Andria Kouloumi
Associate
Andria specializes in corporate and commercial law. She has particular focus and expertise in the financial markets industry and investment firms providing ongoing legal support and advice to leading investment firms in Cyprus as to their regulatory, compliance, corporate and commercial matters. Her practice and expertise expanded to include assistance in acquisitions and takeovers of Cyprus Investment Firms in line with their regulatory obligations towards the Cyprus Securities and Exchange Commission. Andria has also successfully obtained the Advanced Examination certificate from the Cyprus Securities and Exchange Commission.
Andria is also highly involved with matters relating to the maritime and shipping industry. In particular, she is engaged to assist and advise on various shipping-related matters representing leading shipping firms in Cyprus and acting as their legal advisor. She assists and advises such clients on their legal and corporate matters relating to Cyprus including acquisitions, reorganizations, restructurings, and other corporate matters. She is also responsible for the registration of new vessels with the Shipping Deputy Ministry (SDM) in Cyprus as well as for addressing any issues arising as to their existing and new vessels as these are registered under the Cyprus Shipping Registry. She is handling matters directly with the SDM related to Cyprus registered vessels addressing any requests and problems as to legal, ship safety, crew, procedural, and other shipping-related matters.
Andria is also handling and advising cross-border mergers and re-domiciliation of companies from and outside the Republic of Cyprus. She has successfully completed a number of such mergers and re-domiciliations. She is also providing legal advice as to
share purchase agreements and shareholders agreements whereas she is also involved in legal due diligence reviews for the completion of such transactions.
Andria also regularly provides high-level legal advice in relation to employment matters of Cyprus companies in various industries as well as to migration matters.