Bazul Ashhab
Managing Partner, Head of Dispute Resolution
Bazul heads the firm's dispute resolution practice and is actively engaged in commercial litigation, arbitration and mediation. His areas of practice include company law, international trade, banking, trade finance, shareholders' disputes, insurance, insolvency and shipping.
He has gathered extensive experience in representing international clients in multi-jurisdictional, high value business crime and asset tracing cases and is also widely recognised for handling high profile and complex litigations, corporate investigations, insurance coverage disputes and shareholder disputes.
 A large part of his practice involves cross border elements and he is extremely well regarded for his expertise in managing disputes in multiple jurisdictions with different legal systems. His many years of managing disputes across regions has placed him in a unique position to take account of cultural nuances in providing practical solutions and speedy resolution to complex disputes. Bazul also holds the appointment as Ambassador to the Singapore International Mediation Centre (SIMC) to Indonesia. This appointment is recognition of his leadership in alternative dispute resolution in Singapore and the Asia Pacific region.
Bazul is also highly experienced in fraud and asset recovery claims and is a specialist in securing freezing and disclosure orders to trace, preserve, and recover assets. Most recently, he led the firm's fraud and asset recovery team to successfully secure a US$5 billion freezing order in Singapore as part of a co-ordinated effort to simultaneously obtain freezing orders in jurisdictions across the world including the UK, Hong Kong SAR, Luxembourg, and Cyprus.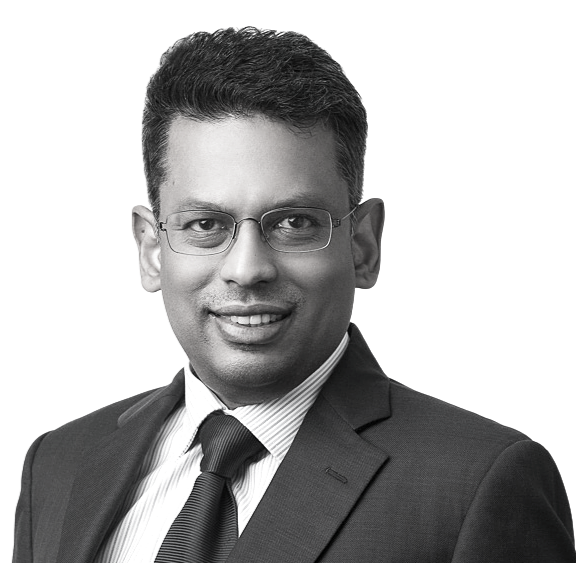 Prakaash Silvam
Partner, Head of Shipping
Prakaash specialises in commercial litigation and arbitration with a focus on international commodity trade, trade finance, marine insurance and "dry" shipping work (including charterparty and bill of lading disputes).
Prakaash has been spotlighted by legal publications as being "business-oriented and practical" (Chambers & Partners) and for providing "timely, practical and focused solutions on a cost-effective basis" (The Legal 500).
The international nature of his practice often necessitates taking account of legal issues and the court procedures of more than one jurisdiction. He has substantial advising on cross-border fraud investigations and strategies for obtaining effective and time-critical legal remedies to secure and recover assets, including freezing injunctions, disclosure orders and other ancillary relief for the identification and protection of assets. He is currently acting for a trade finance bank in pursuing recovery actions against Hin Leong Trading Pte Ltd and its associated entities in respect of the bank's exposure under trade financing agreements. The matter involves allegations of fraud and involves exposure of approximately US$3.85 billion to 23 banks.
Prakaash also regularly advises clients on sanctions related matters, including the impact of the US, EU and UN sanctions on businesses based in the region.
Prakaash serves as a member of the Inquiry Panel of the Law Society of Singapore on the appointment of the Honourable Chief Justice. He is also a member of Legal & Insurance Committee of the Singapore Shipping Association (SSA), the SCMA SEADOCC Promotion Committee and the London Grain and Feed Trade Association (GAFTA). He also sits on the Steering Committee of the International Fraud Group (IFG).