Oon Thian Seng
Managing Partner, Head of Shipping & Head of Corporate
Thian Seng is noted for his ability to handle transactions involving highly technical issues and is regularly instructed by clients in the oil & gas, banking, international trade, insurance, shipping, and construction industries.
He is experienced in banking advisory and transactional work, structured trade and trade finance, and project finance. He has experience in restructuring inward acquisitions, investments, and joint ventures in Singapore, Malaysia, and around the region. He regularly acts for commodities traders and banks in disputes involving letters of credit, bills of exchange, and other financial instruments. He also has extensive experience appearing as counsel in trials and appeals in the superior courts in Singapore and Malaysia as well as in international arbitrations including complex commercial cases involving asset tracing and recovery (injunctions and remedies for pre-action preservation and security), employee and corporate fraud, and preferential and fraudulent payments in insolvency.
Thian Seng's work involves charters and Engineering, Procurement, Construction, Installation & Commissioning (EPCIC) contracts throughout Southeast Asia and India. He also acts for the building, sale, purchase, and charter of vessels and rigs, ownership structures for oil and gas vessel owners to set up businesses, and joint venture agreements for projects in Malaysia (including Labuan offshore structures) and Singapore.
He advises regional and international underwriters on liability under various classes of insurance including marine, property, CAR, professional indemnity, and public liability cover.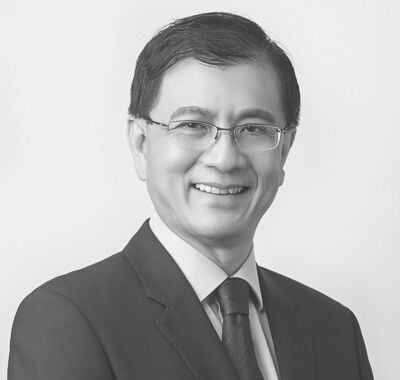 Kelly Yap
Head of Litigation, Senior Accredited Specialist in Maritime and Shipping Law
Kelly handles the full suite of commercial disputes, with a particular focus on international trade and shipping matters. He also leads the Shipping Practice and China Practice.
His expertise covers charter party disputes, crew claims, cargo claims, marine casualties involving collisions, groundings, fires, loss of life and salvage, bunker disputes, marine insurance, international trade, letters of credit disputes, and freight forwarding disputes, and ship chandler claims. He regularly acts for traders in all manner of disputes involving quality, shortage, and cargo damage claims.
Kelly also frequently deals with ship arrests, whether for the arresting party or for the owner of the arrested ship. Kelly has also represented companies and creditors in legal proceedings involving issues of fraud and breaches of directors' fiduciary duties as well as asset tracing.
To aid his clients in court or arbitration proceedings, Kelly has obtained urgent freezing injunctions and mandatory injunctions.