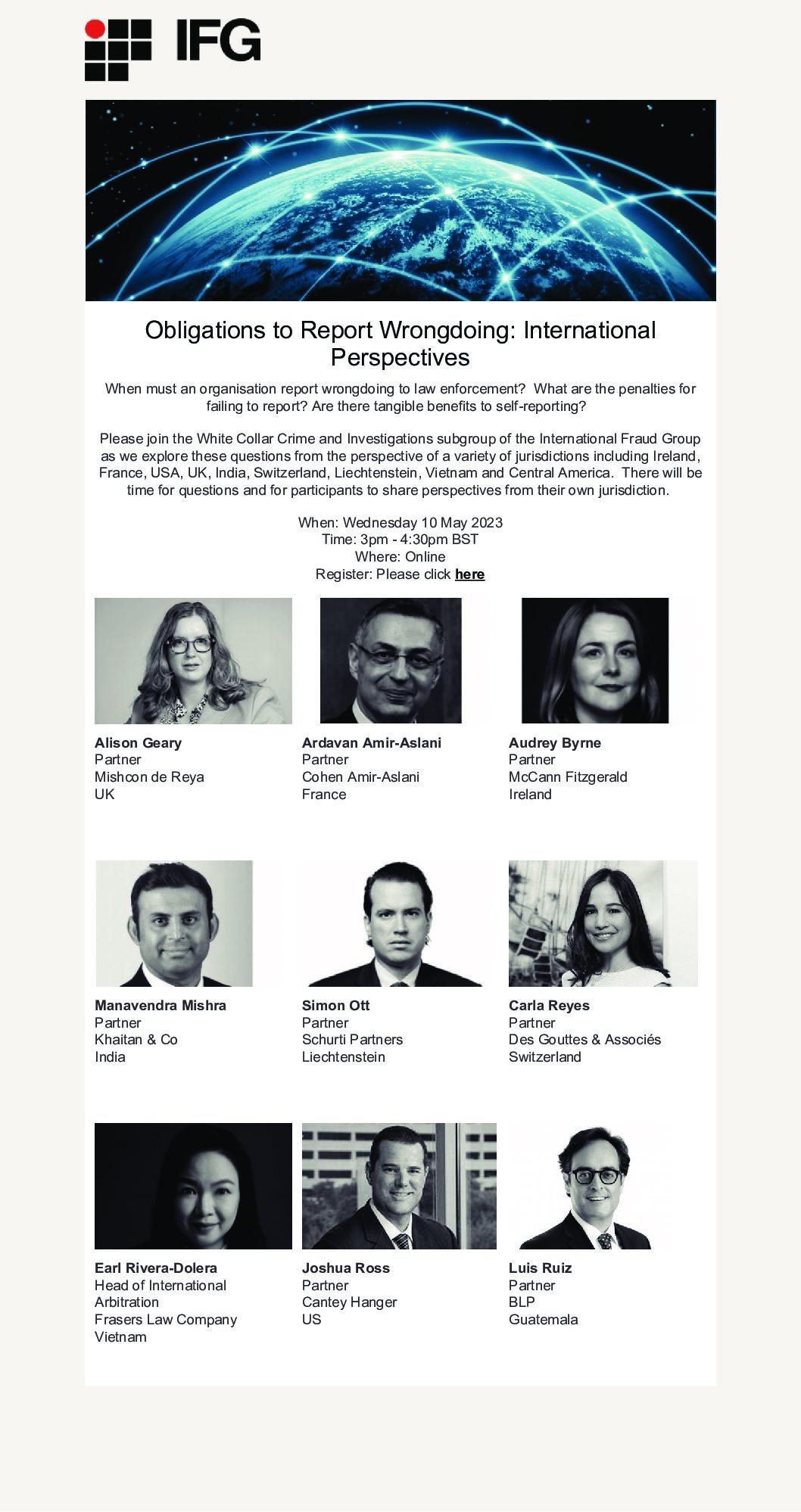 Obligations to Report Wrongdoing: International Perspectives
When must an organisation report wrongdoing to law enforcement? What are the penalties for failing to report? Are there tangible benefits to self-reporting?
Please join the White Collar Crime and Investigations subgroup of the International Fraud Group as we explore these questions from the perspective of a variety of jurisdictions including Ireland, France, USA, UK, India, Switzerland, Liechtenstein, Vietnam and Central America.  There will be time for questions and for participants to share perspectives from their own jurisdiction.
When: Wednesday 10 May 2023
Time: 3pm – 4:30pm BST
Where: Online
Register: Please click here
Our IFG Sub-Group Members/Speakers are: Alison Geary, Manavendra Mishra, Carla Reyes, Simon Ott, Audrey Byrne, Luis F. Ruiz, Ardavan Amir-Aslani, Joshua D. Ross and Earl Rivera-Dolera