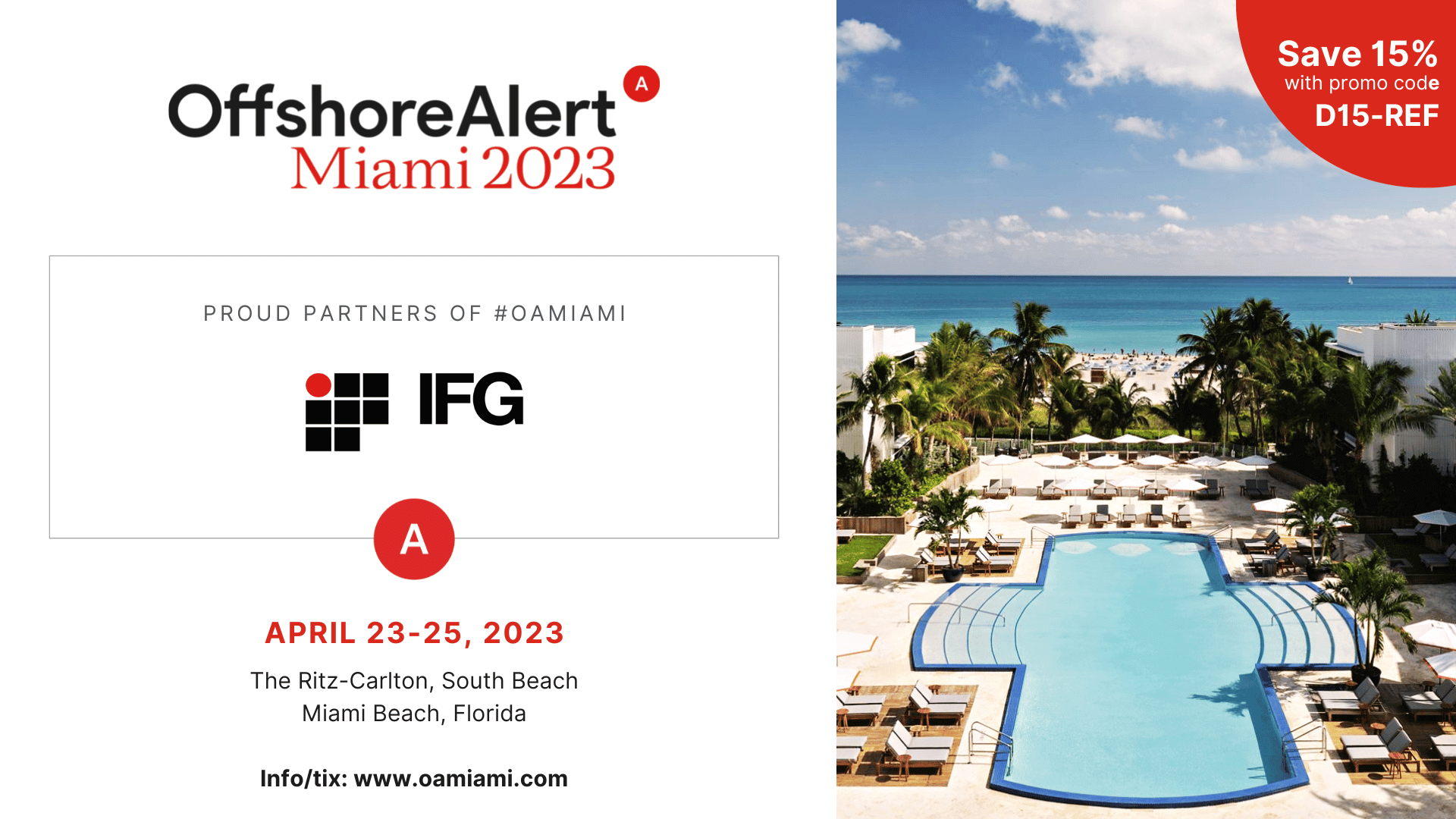 The International Fraud Group (IFG) are pleased to support OffshoreAlert's 19th Annual North America Conference on intelligence, investigations, and recovery in high-value international finance
Join the IFG members on 23-25 April alongside 300 of the world's leading figures fraud investigation, asset recovery and more.
Speakers include Christopher Farmer and Russell Crumpler, both of Teneo, and leading investigators, insolvency practitioners, and others from onshore and offshore jurisdictions.
IFG Members are eligible for 15% off booking fees with promo code IFG-15.
We are very much looking forward to attending and exhibiting!